Amazing Ananda Spa in the breath taking Himalayas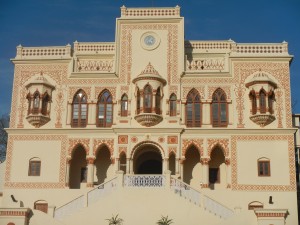 The beautiful Ananda in all its brilliance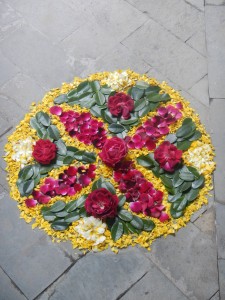 A warm welcome from the team with a beautiful Rangoli; an Indian folk art
Nestled in the Himalayas, this piece of paradise has welcomed many stars including the wonderful Oprah. It truly is a paradise comprised of breathtaking views, captivating nature, an amazing spa and wonderful cuisine. Whether you are there to shed some weight or just to relax your body and mind, Ananda has it all.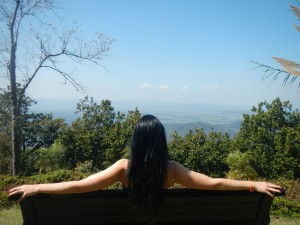 One of the amazing look outs from Ananda.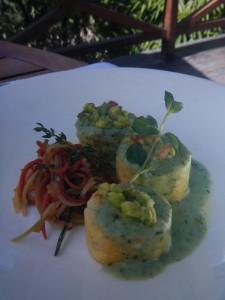 A sample of the Ananda Cuisine
I was blessed to stay in the same villa that Oprah called home during her stay and what a villa! Complete with pool, two bedrooms, two bathrooms, a kitchen, a huge living indoor and outdoor area and regular visits from stunning Peacocks. It truly was a paradise.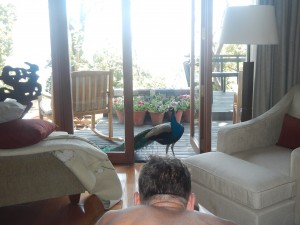 A peacock comes to visit during our afternoon nap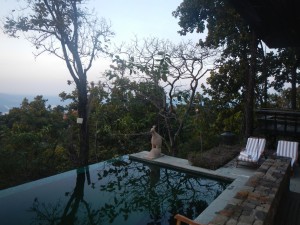 Sunrise over our private pool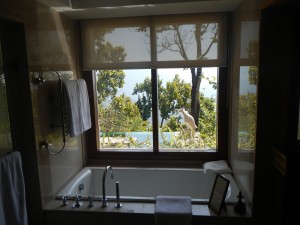 Bathroom with a view!
I simple adored the spa as well – the programs on offer were magical. From your normal massages and facials to everything Ayurvedic, healings and meditation/yoga practice. I was also very pleased with the gym and when it comes to gyms…I am hard to please!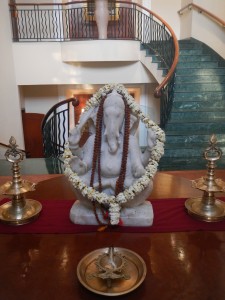 The beautiful spa
We also went on quite a few of their excursions into the mountains and even did a hike, walking along the track where many famous people had gone before us.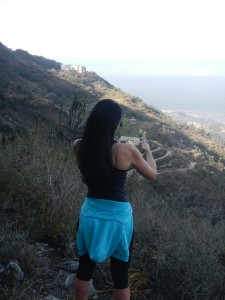 Lost in the hills
The amphitheater was such an eye saw and become a beautiful place to enjoy performances and also engage in regular chanting.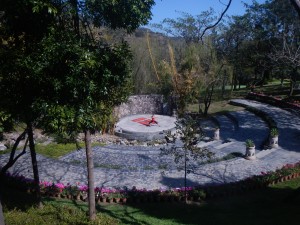 Doing my own practice in the amphitheater
One of my other favorite things to do was the Vedanta – or as some like to call it, Yoga for the mind. My partner and I would attend both the morning and evening session where like minded people would gather and talk about different philosophies and life.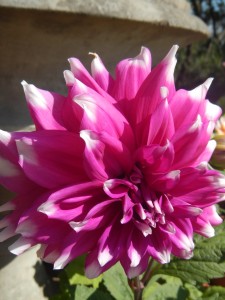 Ananda beautifully presented so many of nature's gifts.
All in all such a wonderful and special place. A trip of a life time.
To find out more about what Ananda has to offer, click here.
To hear what others are saying about Ananda on the trusty Trip Advisor, simply click here.