UBUD my spiritual home…
Oh, Ubud…thank you for existing! When I arrive in Ubud I honestly feel like I am in a warm embrace. A loving, healing, grandma kind of warm embrace.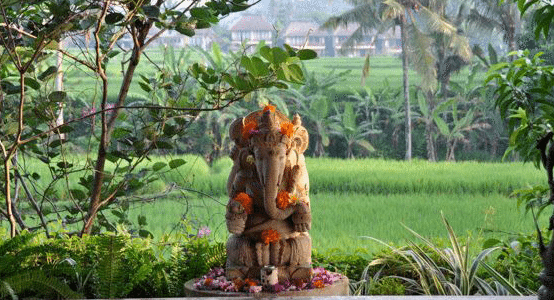 Photo credit: The Yoga Nomads
That said, if you don't know the secret spots to go, you can see the town as a badly organized little piece of chaos surrounded by rice fields, noisy crowded markets and lacklustre food.
So, I put the below together on my favorite hideaways that nurture your soul, your heart and your belly.
Where to stay?
I have stayed at a lot of places and absolutely LOVED this place the most – it is right in the center but you wouldn't know it. Amoya Inn (http://www.amoyainn.com/)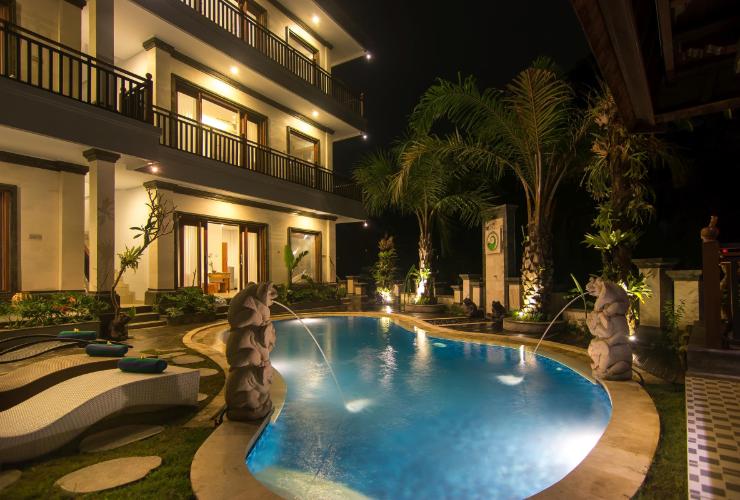 What to eat?
Ubud is truly a Raw Food, Organic lover paradise!!! As a raw food chef, I find myself in a food coma every time I go to Ubud.
These restaurants/cafes are amazing and all in the same area – center of town.
Once you find this little hideaway, you won't want to leave. The café is tucked down deep into the Yoga Barn and serves incredible good. Allow at least a couple of hours to enjoy the serenity, the food and the amazing ginger tea (delish!)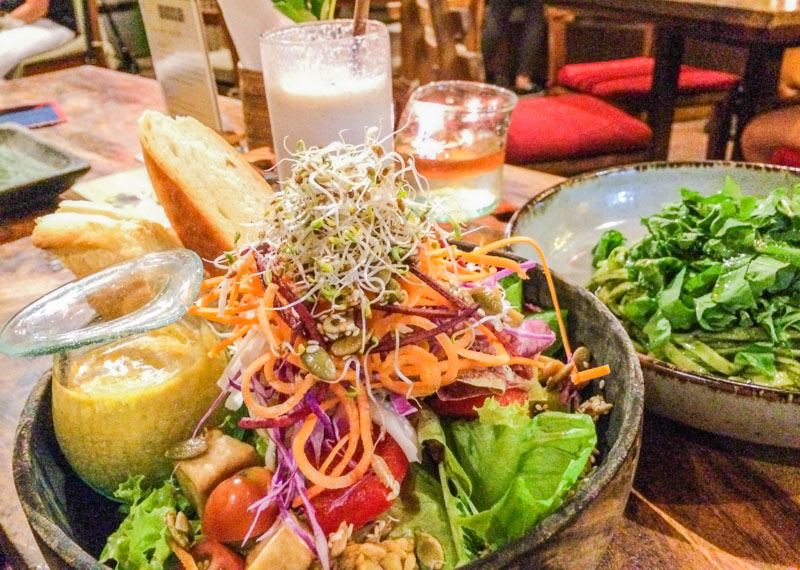 Photo credit: alliemichellel.com
b. Bali Buddha
Up the other end of town (but still walkable) is this amazing little café. Climb up the stairs and you have found a little getaway paradise.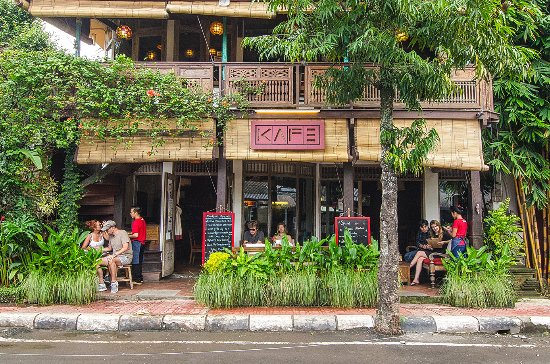 Photo credit: FamilyGoers
Find out more about this gem on trip advisor. Here.
c. Seeds of Life
Oh, Seeds of Life…I LOVE YOU! So small, so simply, so wonderfully located!
This food really nourishes the soul. Don't go there expecting HUGE American size portions, you won't get them but your body will thank you for the experience.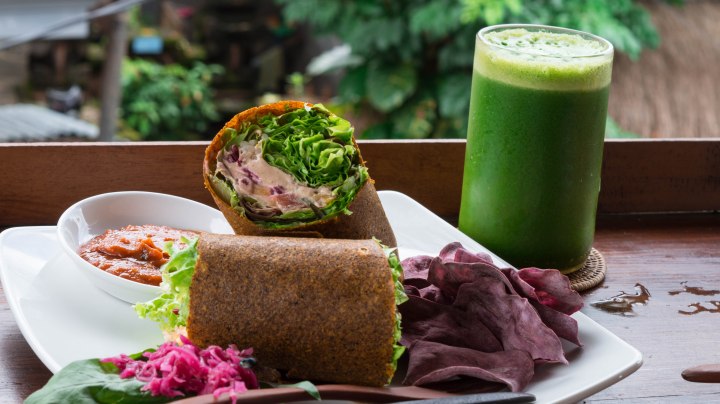 Photo Credit: Sandra Sandsengen
Find out more here:
d. Clear Cafe
The first Clear Café was one of my favourites and when I went to Ubud (one of the many times I have been there), it had burnt down. Such a loss I thought but 6 months later when I returned to Ubud, it had been rebuilt! And…it is beautiful.
And with the refurb came an addition of what looks like a pretty nifty spa out the back (although I didn't try it).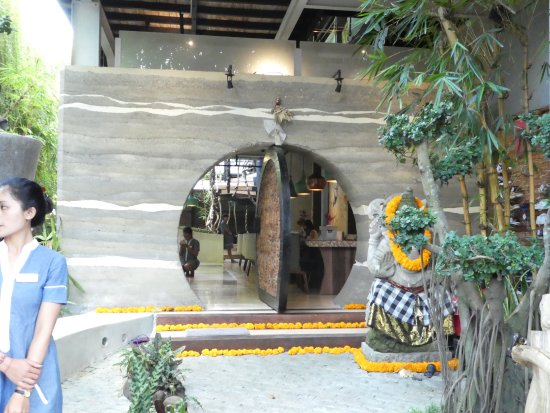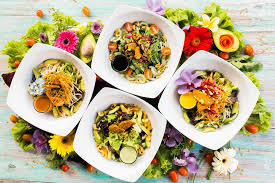 Find out more here.
e. Soma
Not only will you get great food here and a wonderful place to lounge but you will also often catch some live soul feeding music.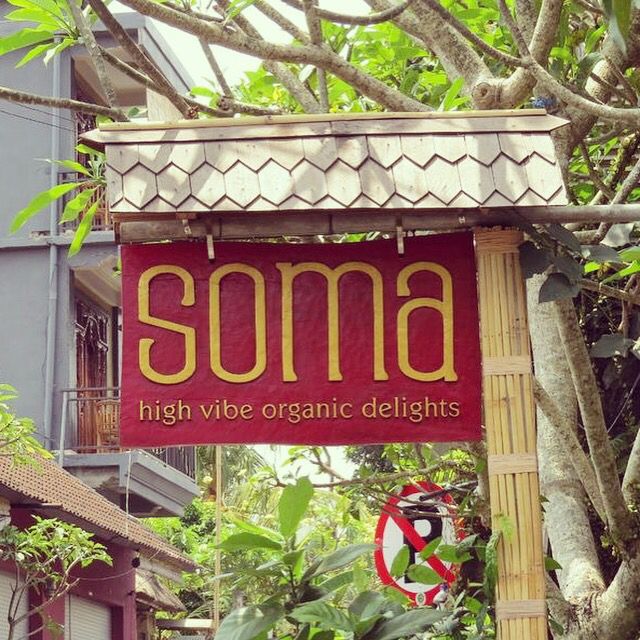 Find out more here.
f. Earth Cafe
Grab a seat out on the balcony and enjoy the serenity and amazing food! I LOVE the Mezza Plate here. Delish!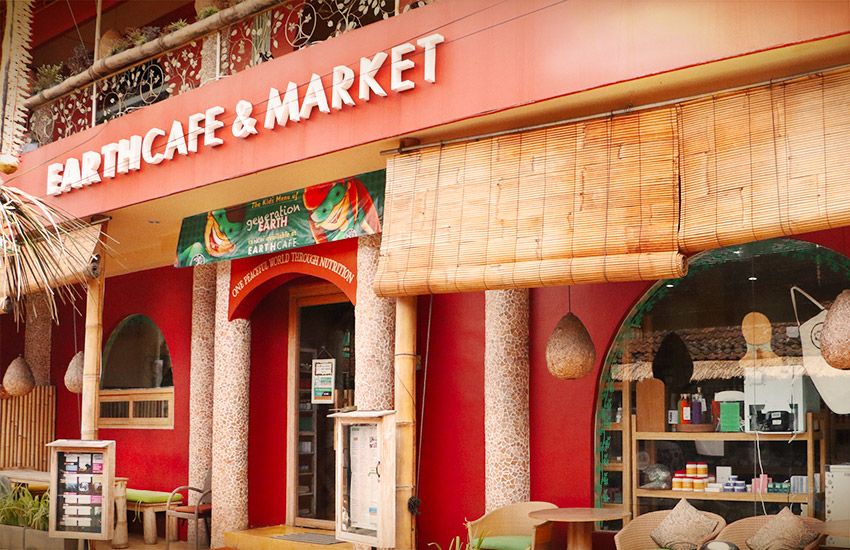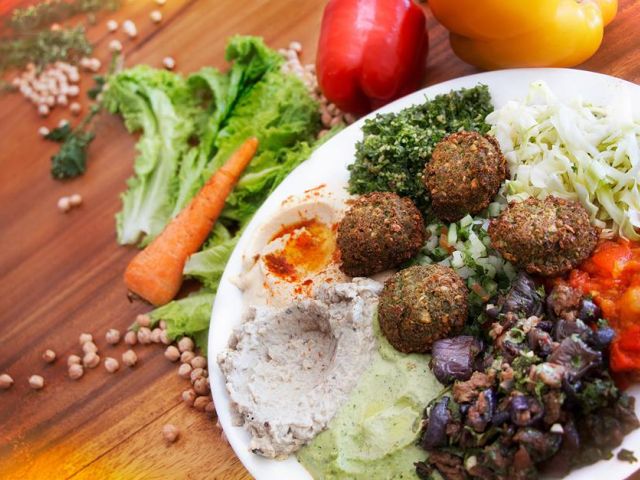 Find out more here.
g. Mudra
OMG Mudra, your breakfast bowls make me energetically fly! This is such a cute little café/eatery and a little secret – make sure to check out the shop next door. They have AMAZING coffee and … a floor that is made of delicious black sand from another part of Indonesia. Shoes off are a must!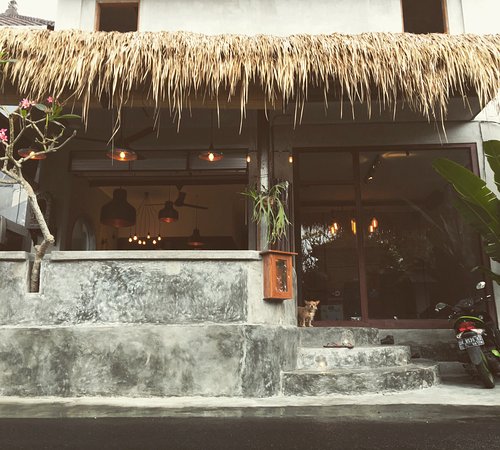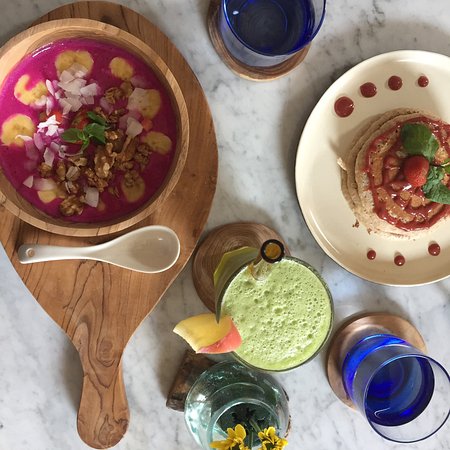 Find out more here.
h. KAFE
The same owners as the Yoga Barn Café. The menu may seem similar but it is more centrally located and the food is wonderful!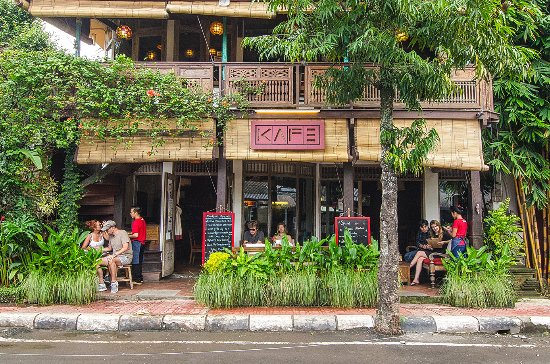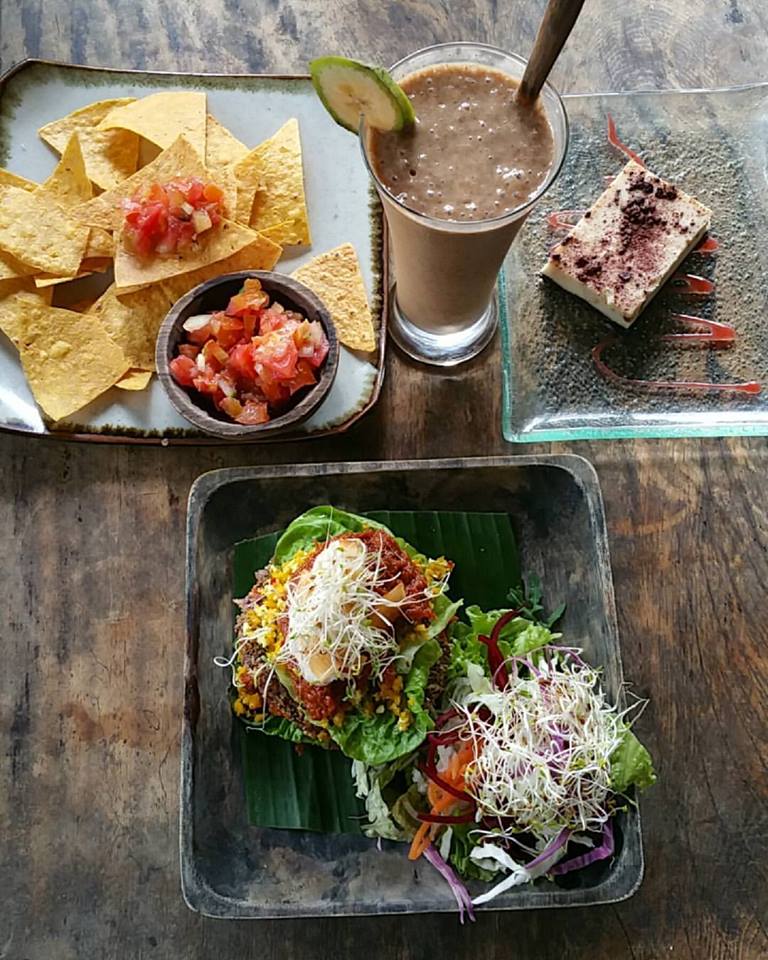 Photo credit: Healthy Fit Traveller
i. Sari Organic
OMG, you MUST get INTO the rice fields!!! It will take you about 40 mins on foot to get there from the center of town but urgh…I dream about this place. Sunset is the most enchanting time.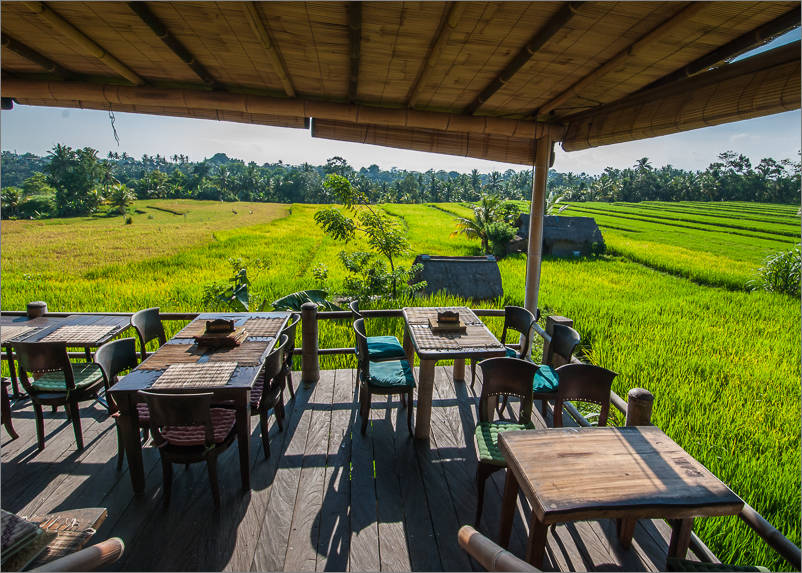 Find out more here.
Non organic?
Want to give the Tempeh, Kombucha and nuts a rest? Feeling like some meat? Here is some other kinda soul food that is famous in Bali you might like…
Naughty Nuris (http://www.naughty-nuris.com/) So famous for their pork.
Bebek Bengil (http://www.bebekbengil.co.id/) Famous for their duck!
Coffee Anyone?
Ubud actually knows what it is doing when it comes to coffee! Some of my favourite places to sip on strong caffeine…
1. Seniman Café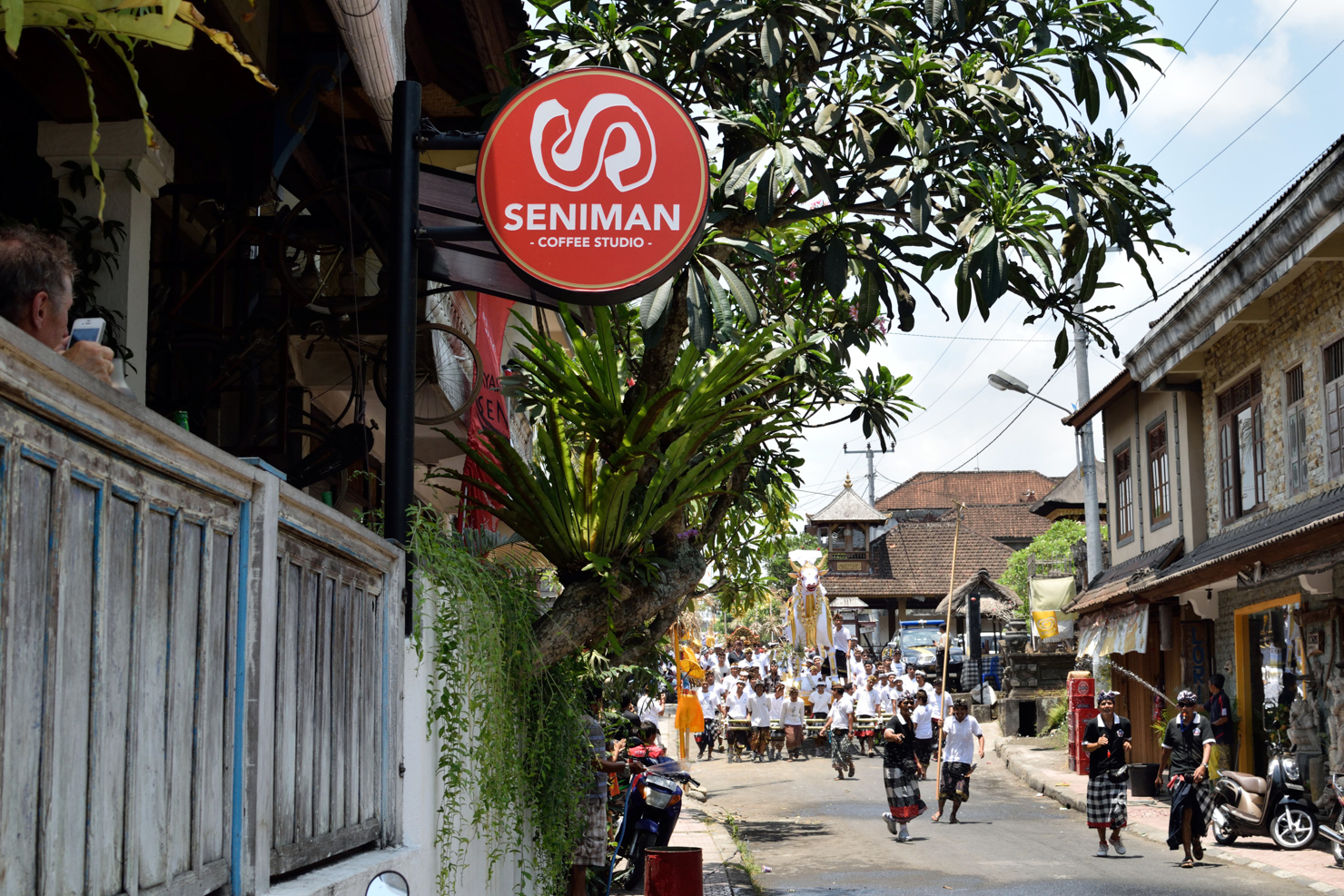 Find Seniman here.
2. Freak Coffee:
Another place where they make it nice and strong.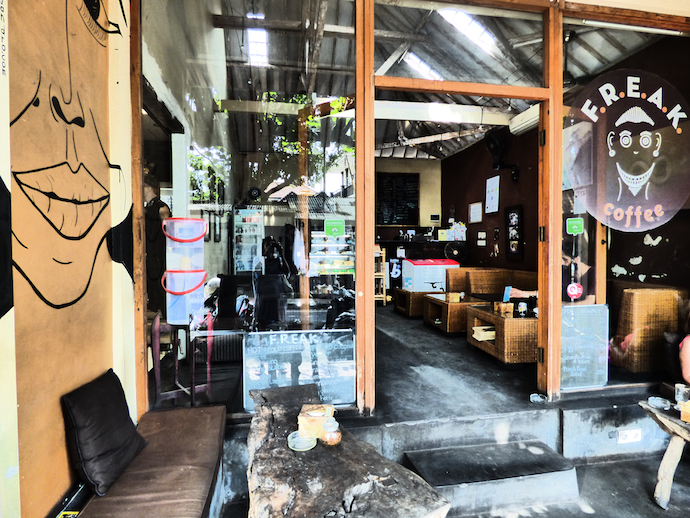 Find Freak Coffee here.
Massage Time:
Esalen® Massage
There is an Indonesian guy at the Yoga Barn that does an AMAZING massage. We're talking about getting into the physical body but also the emotions at the same time! not as cheap as your other massages in Ubud but TOTALLY worth it! Pre-book – the man gets busy! I highly recommend ooo and you will be naked but go with it – it's amazing.
Meet Ngurah Sudana – Esalen® Massage Therapist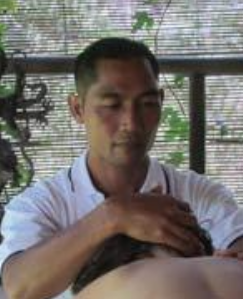 Native Balinese Ngurah earned his Esalen® Bodyworker certification nearly a decade ago through Moving Ventures. Esalen® Massage, is well-known for its long flowing strokes over the whole body, helping to release the stresses of everyday life, leaving the body feeling integrated, deeply relaxed and in its natural state of well-being. Learn more about Esalen massage and it's unique benefits here.
Ngurah is an incredibly gifted massage therapist, blessed with a natural healing touch.
ESALEN® MASSAGE SESSION PRICES:
1 Massage 650,000 IDR |(90 mins)
3-Massage Pkg. |600,000 IDR | ea. (1,800,000 IDR)
2. Foot, Body, Head, Neck, Shoulder…
It doesn't look like anything special but I like Reflexology again right in the center.
Also great for a Mani or Pedi if you find yourself in need of one! Its all about Tops and Toes people! Reflexology Bali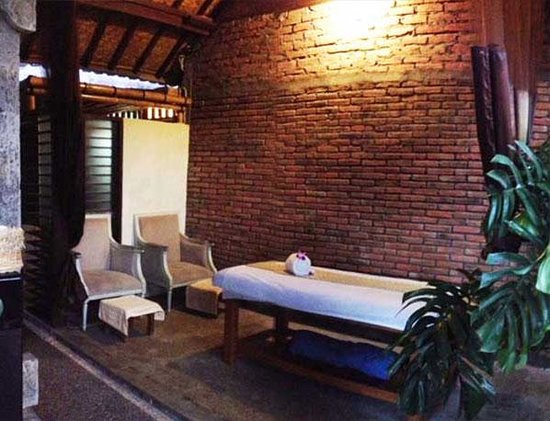 I LOVE this place! Not the Four Seasons but tucked away in nature and the women are excellent. The Signature Massage is the one I recommend.
DANCE – Spiritual Dance!
Spiritual dance. Ok, I am a little biased because dance is like my LIFE but…you just have to get all over this! Its back at the Yoga Barn and its called, Sunday Dance. Get there at 10 and book in (it books out fast). It starts at 11. Why not go, book in and then wait at the Yoga Barn café next to it?
It will be the most wonderful spiritual experience but also some sort of crazy eye candy. People of all ages, wearing all kinds of crazy things dancing their heart out! LOVE IT!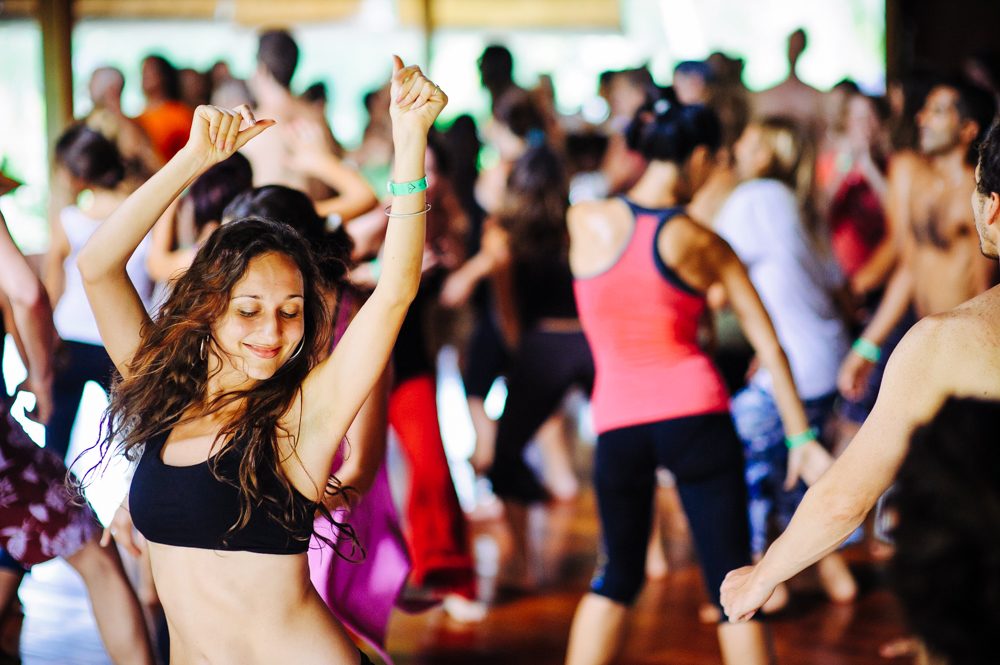 Make sure to get in touch with the Sound Collective! Their sound healing is incredible! Such an amazing and passionate group that bring together the most beautiful instruments to balance and heal the body and soul.
As they say…'Vibrational sound therapy uses sound, music, and vibrational energy to support physiological, psychological and emotional wellbeing. Throughout the world, a number of different ancient cultures have turned to sound vibration as a way to improve and balance health'
Get there, you won't regret it!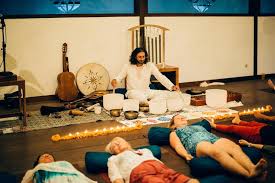 Have the most amazing, soul-nurturing time and tell Ubud… I'll be back again soon!